August 3, 2019 6:15 am - 7:00 pm
ASH FlagBus is On!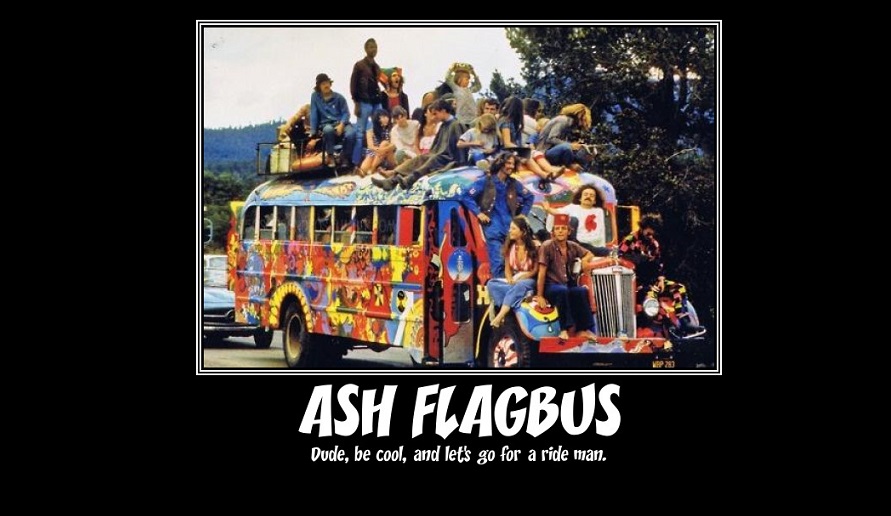 We've had many requests for this one. When we're getting nuked in the valley, it's time to head to the hills, on the best ride of the year. This Year, we are also including two complimentary pints during the tour.
This Year's details:
Pickup Locations: Hungry Monk and Black Canyon Brewing.
Cost: $50 / Passenger.
Who can come: Silver Member may bring one paid guest
Gold member may bring two paid guests.
Must be 21yrs +
Can Bring: Beer and other Drinks, snacks.
How to signup: https://forms.gle/c566mZnas8jiiNMB8
Tentative Itinerary:
Depart
Location
Travel Time
Arrive
Location
Note
7:30
Hungry Monk
0.75
8:15
Black Canyon
Wheels DOWN at 7:30. Be here shortly after 6. (bring coffee/donuts for idle time wait.)
8:30
Black Canyon
1.5
10:00
Verde Brewing
10:45
Verde Brewing
1.25
12:00
Mother Road (Production)
Complimentary Pint , 50% off Merchandise and Tours at Mother Road
1:00
Mother Road
0.25
1:15
DarkSky/Downtown
Hang out at DarkSky / onsite Pizza Or walk downtown area and for alternate eating / sampling adventures.
2:45
DarkSky/Downtown
0.25
3:00
Historic Brewing
A pint included at Historic
4:00
Historic Brewing
2
6:00
Black Canyon
6:10
Black Canyon
0.75
6:55
Hungry Monk
Don't forget to share some love with the Monk, they like to keep the best for last!