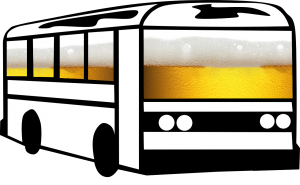 Sold Out!
We are accepting "Waiting List" spots, for any last minute cancellations. If you are interested in being on the waiting list, fill out
this form
. Waiting list slots will be filled on a first come, first served basis, and you will be notified as soon as possible. If you don't receive and invoice and pay in full, you do not have a spot.
If you are the next person in line, a PayPal invoice, for $60 x the number of seats you are requesting, will be sent to the address you provide below. You will be given TWO HOURS to accept your spot and pay, otherwise your invoice will be "cancelled" and the ticket(s) will be offered the next person on the waiting list.
Overview
Historically, we've held this event during the crazy heat of the summer and traveled to Arizona destinations outside of the valley to take in that beautiful gulp of  "much cooler" 80's and 90's temps.  In order to spread the time honored tradition of homebrewing, this event is open to all ASH members and non-ASH family and friends – the more the merrier- and what a great opportunity to expose folks to what ASH is all about. There is a limit of 50 people, so get your payment in ASAP to guarantee your seat(s).
Got Questions?
Todd Beutel Board Member & Special Projects Coordinator
[email protected]
text/ph. 605-786-7460
The Details
Bus tour will be provided by: Flagstaff Limousine LLC dba Divine Charter, Phoenix, Flagstaff & Tucson AZ.
Date/Time: August 26th, 2023, Assemble at the ASH Clubhouse (1301 W 21st St. Tempe, AZ 85282) at 7:45am. Bus departs at 8:00am.
Cost: $60 per person. 
Please Note- the actual and physical receipt of payment of any/all attendee(s), will be the only placeholder for this event. All expressed information is subject to change and will be posted on this page as determined.
How to sign up: Fill out the registration form, here. Subsequently you will be sent a PayPal via invoice to the email address you provide, and your payment of that invoice will be your only place holder for this event. 
Who can attend this event: ASH members, family members, friends and guests (non ASH members). All attendees must be 21 and older. Note, the maximum number of attendees is limited to the first 50 paid participants.
What you can bring: Beer and snacks-no glass containers. Sunscreen… hey, the sun is still out in full force up north too! Bottled drinking water will be provided on the bus to keep you hydrated.
Itinerary
Departure Date Time: Meet at ASH Clubhouse Saturday August 26th 7:45am, bus departs at 8:00am
Destination Arrival 1: Once we're in Flagstaff the bus will drop us off at our dropoff/pick up location -Dark Sky Brewing 117 N Beaver St, Flagstaff AZ 86001 in the downtown Flagstaff area. There are 6 breweries and one meadery listed within walking distance of Dark Sky. Get out, visit desired locations, indulge responsibly, and have a bite to eat.
Departure 1: The bus leaves Dark Sky Brewing at 2:15 pm. Plan on meeting back at the bus at 2:00 pm for a 2:15 pm departure time.
Destination Arrival 2: We will then head to Wanderlust Brewing Company 1519 N Main St #102, Flagstaff, AZ 86004. Hang out, have a pint or so and there will be a food truck available on site.
Homeward Bound Time: Regroup at the bus–at Wanderlust and load up -the Bus Leaves Wanderlust at 4:15 pm.
ASH Clubhouse Arrival time:  Arrive at ASH Clubhouse, 1301 W 21st St. Tempe, AZ 85282 7:30-8pm
Other Events Going On: https://www.flagstaffarizona.org/events/festivals/barks-brews/
Please ensure you and your buddies regroup at the last departure location by 4pm. The bus will be leaving for Tempe at 4:15 pm. 
Brewery Locations:  Craft beer breweries in Flagstaff, AZ. See this link for details & map
Register here.