Arizona Fall Classic

Brewing for the Arizona Fall Classic homebrew competition?
The GRAND prize will be announced at the August general meeting, and the competition website will go live after the meeting.
NHC 2018 Competition Tip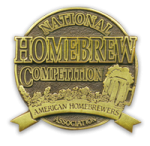 It's never too early to start thinking about the National Homebrew Competition (NHC).
Consider putting aside at least six bottles of your Fall Classic entries–especially of styles that age well–for nationals: one for testing and five for the competition.